Our Story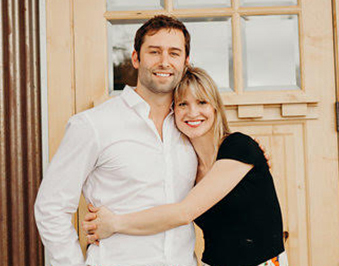 The Oak Table Cafe brings to the table three generations of restaurant excellence and expertise. Beginning with my grandparents restaurant The Dog N Suds in Chicago over 40 years ago. My parents, Billy and Mary Nagler, got their start their learning the skills of restauranteering. Billy and Mary moved to the Olympic peninsula in 1981 and open the Oak Table Cafe Sequim where they perfected the artful skill of handcrafting breakfasts and lunches, which has now become our families tradition. If you ever find yourself in Sequim stop on for breakfast and see where it all started. Following in the footsteps of my family before us, my husband Ross and I proudly carry the flag of a family restaurant. In our quest to create a business that smiles on the world we maintain that there is no substitution for quality or kindness. At the Oak Table Cafe, great pride and attention is taken in creating a delightful memorable experience with close attention paid to the food and ESPECIALLY to the guest.
With a true passion for nurturing people, I pride myself on our service at The Oak Table. I believe in the power of positive connection between people and strive for every guest to feel welcome and loved by our wonderful staff. I hire people who love to care for others, and have integrity in everything they do, and then the rest is easy. Our staff goal is that every guest have a memorable positive experience at the Oak Table, with every meal, every time. With the secrets of hospitality bred into me growing up in my parents restaurant I feel the food is a compliment to the service and the warm feeling you get from our staff at the Oak Table. Our goal is not just to satisfy, but to DELIGHT you!
Our Chefs at the Oak Table Cafe understand that preparing good food takes time and special care, so we start at dawn every day making numerous batters from authentic coveted recipes that hold true to our vision of a memorable meal. Our batters are not from packaged mixes-all are carefully blended by hand using fresh ingredients of the highest quality, such as unbleached hard wheat flour, fresh eggs, and real cream. Another important aspect of our batters comes for our amazing sourdough barrel. This old fashioned process of nurturing yeast has been handed down from generation to generation and is what makes our pancakes light and fine textured. All of our syrups and toppings for our pancakes crepes and omelet are delicately prepared from scratch recipes.
Nothing can replace fresh products for food value or taste. The butter used in our restaurant is above USDA 93 score, the finest available. By rendering out the impurities (salts and solids) ourselves, we are left with the pure "golden oil" which we use to baste eggs and cook other special dishes. Our whipped butter is simply that-nothing more, nothing less. We have chosen a special signature blend of coffee to compliment your meal, and we serve it with real whipping cream. Our orange juice, grapefruit juice, and lemonade are freshly squeezed in our kitchen every morning.
Ross and I are passionate about affecting the world in a positive way, we hope that through our carefully selected and handcrafted meals and caring service we can be a bright spot in your day. We thank you for your patronage and invite you to relax, enjoy your meal, and feel free to comment on the service and the quality of your order. When you are dining with us you are family.
We love and appreciate our guests, your the reason we are here!
With Love,
Nikki & Ross